This is the very best Coconut Cake Recipe EVER! It's moist, fluffy, and soft, with the perfect amount of coconut flavor all topped with creamy coconut buttercream frosting!
Love a classic cake recipe? Make sure to check out my Hummingbird Cake and my Banana Cake Recipe!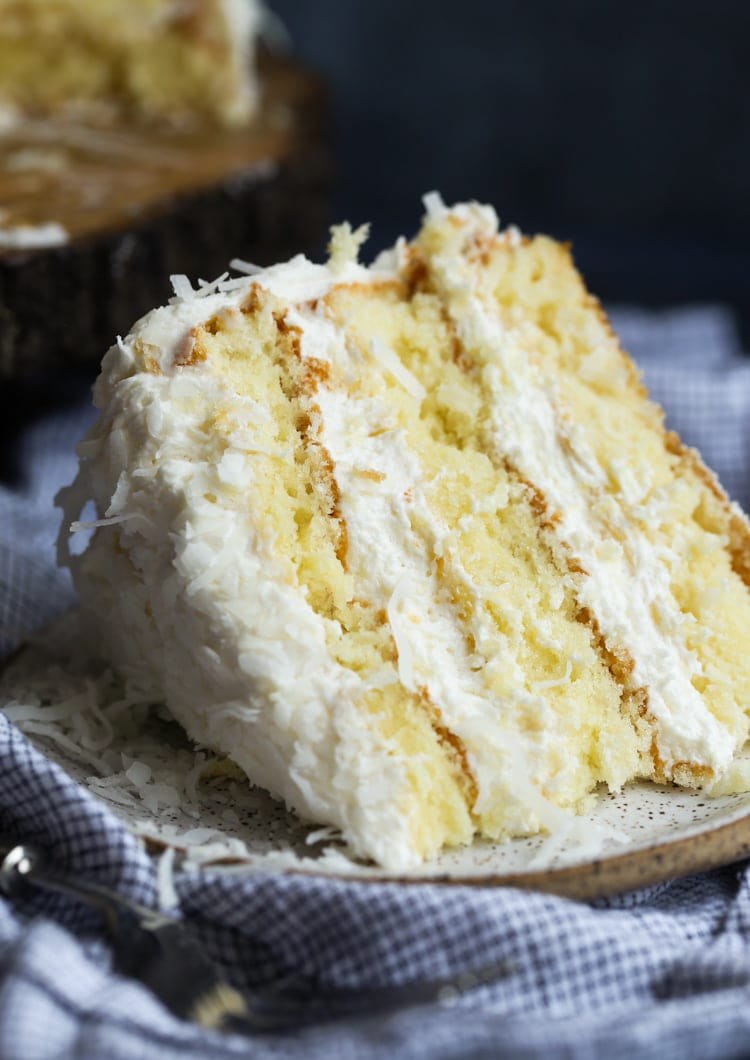 My Favorite Coconut Cake Recipe!
Today's recipe is a MEGA CLASSIC! It's a cake recipe that I LOVE making, but have to get out of the house instantly, or I will eat the entire thing. AND it's not exactly health food.
This Coconut Cake is what cake dreams are made of. It's rustic and casual looking, but it's special enough to serve on holidays, birthdays, or to guests. This, along with my Hummingbird Cake are my go-to cake recipes I make when I want to impress.